Smart Energy Product
Smart Energy Products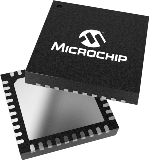 Not a chip, but a Platform
To address the needs of the smart energy market, we offer a platform that incorporates application-specific solutions, as well as standard microcontroller, microprocessor, security, memory, wireless and power-line connectivity devices. This smart energy portfolio is defined from the ground up to offer you best-in-class feature sets and performance in designing equipment for the smart grid.
Smart Metering Platform
The smart meter architecture requires different levels of integration depending on system architecture partitioning, project timelines and the level of flexibility needed to address the requirements of different geographies and utility companies. Our platform provides a unique multi-level architecture built around a multi-core solution as illustrated below. A variety of devices can be used as building blocks for your smart meter design. These include , metrology sensing (analog-to-digital conversion); metrology digital signal processing; application, communication and security processing; as well as connectivity to area networks in homes neighborhoods.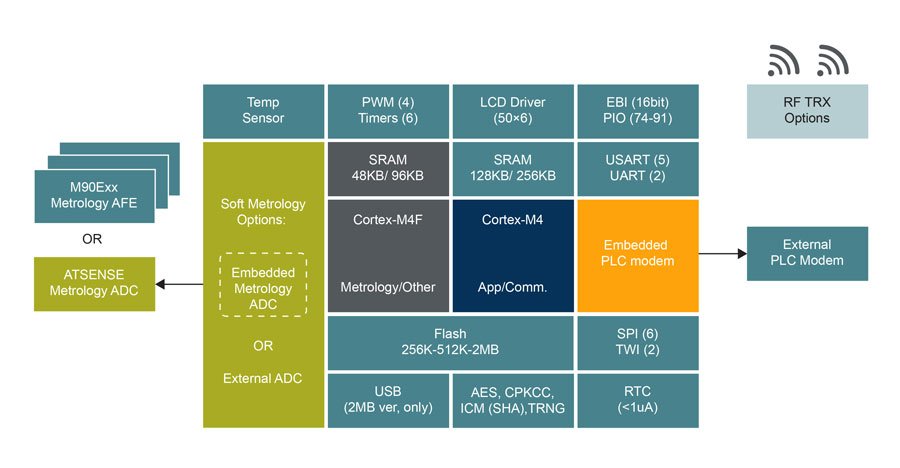 The Microchip Advantage
Our combination of discrete devices, as well as highly integrated System-on-Chip (SoC) solutions built around the same processing platforms, will reduce your time to market and offer you an unmatched level of flexibility in addressing new requirements for your smart metering designs.
---
Leading-edge connectivity
Low-power IEEE® 802.15.4/4g wireless devices
Field-proven, high-performance Power Line Communications (PLC) (G3, PRIME)
---
Best-in-class metrology
Dynamic range of up to 6000:1
---
Security and encryption
Advanced security engines in SoC solutions
CryptoAuthentication™ devices that offer robust security to safeguard networked metering applications
---
Integration and flexibility
Flexible (software or hardware) metrology
Multi-standard wireless and PLC solutions
---
Broad microcontroller/microprocessor portfolio and tool support
Large array of 32-bit SAM D, SAM 4 and SAMA5 solutions
Best-in-class tools from Microchip, IAR, Keil
---
Metering
---
Power Line Communications
---
Wireless Communications