NAC Semi (NAC Group, Inc.) is a global electronic component design services & distribution company.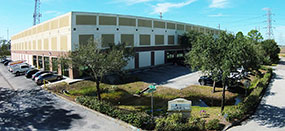 Quality Certifications
ISO 9001:2015 & AS9120:2016: Standard ISO procedures and the additional aerospace quality rating reflect NAC's strong commitment to providing quality processes, products, and services. ISO Certified since 2005, NAC continues to make the time and resource investments needed to maintain reliable and high level quality standards. Click to Download ISO Certificate
AC 00-56B: Federal Aviation Administration certification indicating that all products are handled in compliance with FAA standards and regulations. Click to Download ISO Certificate
NASA & Missile Defense Agency (MDA): NASA and MDA have recommended NAC as an approved supplier to Original Equipment Manufacturers and Contract Manufacturers that build product for NASA and the U.S. Missile Defense Agency
Ground Zero ANSI/ESD S20.20-2007: Documenting that the NAC warehouse and practices are in compliance with the latest Electro Static Discharge compliance standards to insure proper storing and handling of all products
ITAR registered
Service Commitments
Design services via Field Applications Engineer staff
Thousands of components in stock for convenient delivery
Value-Add services & complete supply chain programs
Dedicated Latin America Sales Division
Please Contact Us Today At 1-866-651-2901 For More Information.