NAC Group, Inc. Wins Top Work Places award for Tampa Bay Region
NAC Group has, for the second year in a row, been recognized by the Tampa Bay Times as one of the Top Workplaces in the Tampa Bay Area. The company came in 11th place out of 100 in the small business category. More impressively, their CEO John "JC" Connolly was also a recipient of the Tampa Bay Times Leadership Award and asked to be part of a special panel who was interviewed during the award ceremony. "The most important thing at any organization drives out of the parking lot every day, and that's the people," says JC. "You start with the people. You hire smart. You train smart. You empower smart. Leadership matters. Direction matters. Enthusiastic employees are committed to doing a great job, and that results in satisfied customers and suppliers."
NAC's goal is to continue to grow and reach new levels of success while being a strong contributor and supporter of the Tampa Bay Community.
You can read the entire Tampa Bay Times article here.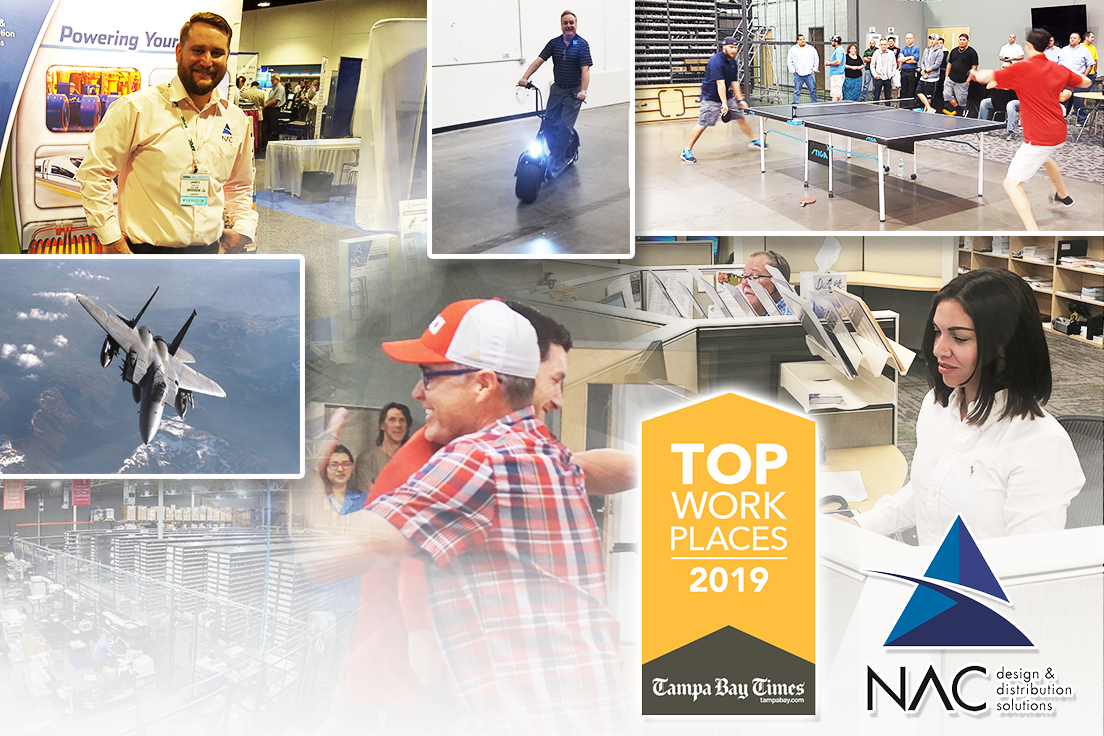 About NAC
NAC is a global electronic component design services & distribution company. Our rapidly growing linecard is being assembled to support the design needs of specific market segments including Mil-Aero, Industrial, Audio, Computing, Lighting, Medical, Telecom/Networking, Power, and Wireless. With resources that begin with Field Sales Engineers and extend to our Global Sales offices, NAC is building an infrastructure that ensures the highest level of service for our customers and authorized suppliers.
NAC Global Headquarters: 1790 Commerce Avenue, Saint Petersburg, FL 33716 TF- 866.651.2901 P- 727.828.0187 F-727.828.0160
NAC and its logos are registered logos to NAC Group, Inc. All product names noted herein may be trademarks of their respective holders.