Mornsun 120mA DC/DC Converter QAxx1 Series Specialized for IGBT Driver

What should be considered for DC/DC Converter in IGBT Applications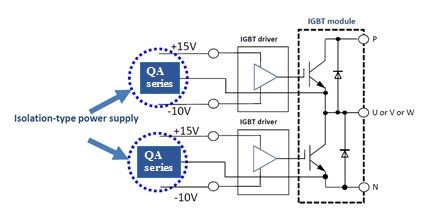 Output voltages: +15V /-5V to -10V
Coupling capacitance: < 15pF.
Temperature rating , converter isolation, gate power requirement, efficiency …
The same considerations apply in principal to gate dives for SiC and MOSFETs.
2.8W QAxx1 series, 4.8W QAW series and QA01C are DC/DC converters specialized for IGBT/SiC MOSFET driver.
DC/DC Converter for IGBT/SiC MOSFET Driver
QAxx1 series are DC/DC converter specialized for IGBT driver. This series integrate driving IC's features and provide +15/-8.0VDC asymmetrical output voltage which maximize reduce driving consumption. With output current up to 120mA, it meet a wider power requirement of IGBT.
This series also features high efficiency up to 81%, operating temperature of -40℃ to +105℃, ultra-low isolation capacitance (6PF), max. capacitive load (1000uF) and 3000VAC isolation. 12VDC, 15VDC and 24VDC input voltages are available now.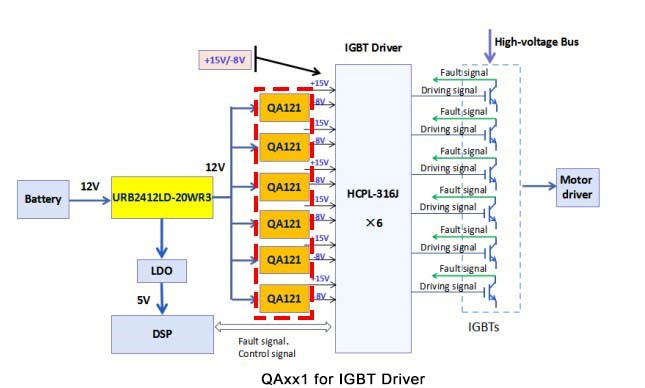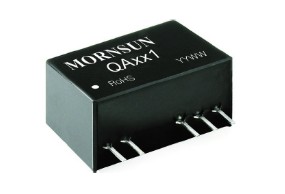 12V, 15V, 24V inputs
Dual output voltage: +15V/-8V, 120mA output current
Efficiency up to 81%
Isolation: 3000VAC
Low coupling capacitance: 6pF
Capacitance load: Max. 1000μF
Operating temperature: -40℃ to +105℃
| Part Number | Description | Datasheet | Samples |
| --- | --- | --- | --- |
| QA121 | 12VDC Input, 15VDC output DC/DC Converter for IGBT Driver | | |
| QA151 | 15VDC Input, 15VDC output DC/DC Converter for IGBT Driver | | |
| QA241 | 12VDC Input, 24VDC output DC/DC Converter for IGBT Driver | | |